Call 1-877-282-0944
Se habla español
Need Help?
We Are Here To Help
Call Us:

1-877-282-0944

Toll free Monday - Friday 10am - 8pm EST
Complete your divorce online with CompleteCase.com ®
Save thousands of dollars in legal fees without the cost of an attorney
100% Guarantee of court approval
Or your money back
Divorce online is fast and easy
CompleteCase.com is the premier affordable divorce center.
Our simple and inexpensive process provides you with completed divorce documents in as little as 20 minutes. Access your completed divorce forms after a short online interview. There are no lengthy completion or delivery periods.
The divorce documents are customized to your state, your children, your income, assets and any other factors in your case. Follow the provided instructions, print, sign and file with the court.
Affordable uncontested divorce. Start now.
How it works - Easy 3 Step Process
1

Determine your eligibility for a CompleteCase.com online divorce.

2

Complete our online divorce interview at your convenience.

3

Print your completed forms & instructions for filing for your divorce.
Fast Facts:
CompleteCase.com is the most experienced and reliable online divorce service.
CompleteCase.com can easily handle divorces with children and property.
A divorce through CompleteCase.com costs an average of $3,750 less than using an attorney.
The average time to complete the CompleteCase.com process is 27 minutes.
CompleteCase.com provides simple explanations of each issue a couple will face as you answer our questions.
Most attorneys charge more for one hour of their time than the total cost of CompleteCase.com.
CompleteCase.com is the most popular divorce site for the members of the Armed Services.
CompleteCase.com has been featured on news programs including Good Morning America and the Today Show.
Over 95% of all divorces are settled out of court by the parties, even if they hire attorneys.
CompleteCase.com in the news
We thank the above organizations for their continued recognition of our service.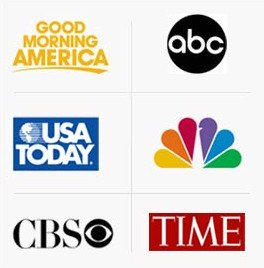 Our commitment to our customers
Thousands of dollars saved in legal fees
Easy and fast process
Up to date and 100% accurate forms
Phone & email help available from our experienced legal professionals
Access to legal advice from attorneys in your area
Unlimited changes to your forms within 30 days
Ideal solution for home and abroad military members
Optional Last Will & Testament completion & storage ($500.00 value)
Customer feedback
No problems, only praises for your service.
Filling out the forms was so easy and painless using your system. Then, following your directions for filing them in my county was right on the mark. Thank you so much!
Shelley, Illinois
Thanks for all of your help.
The process was so easy. It is a beautiful concept for the active, busy adult needing to take care of serious issues.
Michelle, Arizona
I am so glad that I found completecase.com!
It's great to have an option like this when dealing with an amicable, uncomplicated divorce - no need for attorneys when there's nothing to hash out.
Andrea, Texas
Your service was the easiest that I have ever had to deal with.
I would definitely recommend you to friends and family who would ever go through this.
Eric, California
I greatly appreciate the convenience and simplicity of the service provided by CompleteCase.com.
I will recommend it to anyone of my friends or associates who are in need of a similar service.
Justin, Virginia
I have been trying for months to get my divorce final, but could never figure out how to fill out the proper forms.
Thank you so much for making the process so much easier.
Larry, Ontario
Customer Reviews
4.7
based on 59772 customer reviews
great customer service, easy to follow through, affordable.