Steps for Divorce in Minnesota
The divorce process in Minnesota consists of the steps outlined below.
Grounds for Divorce
Although Minnesota is considered a no-fault divorce state (the court does not require one spouse to blame the other for the divorce), this does not mean that the judge only grants a divorce to a couple at their request. The spouses must show the court why the divorce is necessary, even if both parties agree to the separation.
In Minnesota, ex-partners need to prove that the marriage has ended irrevocably and have no chance of reconciliation. This can be done if:
The spouses lived separately and apart for at least 180 days;
There is a severe marital discord that adversely affects the attitude of one (or both) spouses toward marriage;
There is no reasonable prospect of reconciliation.
Initial Filing
In Minnesota, spouses need to find and fill out various forms to start divorce proceedings. Soon-to-be ex-partners can request a divorce packet online (at The Judicial Branch of Minnesota site), from the local court or law library.
If the couple has a Settlement Agreement, they can file a "Joint Petition for Dissolution of Marriage" (with or without children). Filing such a petition in Minnesota simplifies the process and saves money on filing fees. Also, there are separate forms for an even more straightforward divorce process called "Summary Dissolution."
Note that Minnesota allows couples to file divorce forms electronically. However, once the spouses do that, they have to use e-filing for any other documents they have to file for the rest of their divorce.
Court Fees
The petitioner needs to pay a fee to file divorce documents. The basic statewide filing fee is $365, but county district courts add small additional fees.
Serving a Spouse
The plaintiff must serve the defendant with copies of all documents they filed with the court. The claimant must have someone over 18 (friend, family member, or sheriff) personally serve the divorce forms directly to the respondent for personal service.
Finalizing a Divorce
If spouses filed a joint divorce petition in Minnesota, they might not have to do anything else to finalize the divorce. First, a judge will review the paperwork, including the Settlement Agreement. Then, the judge will sign the final divorce decree, and the couple will receive a notice in the mail that the divorce is final. Also, there is no waiting period in MN.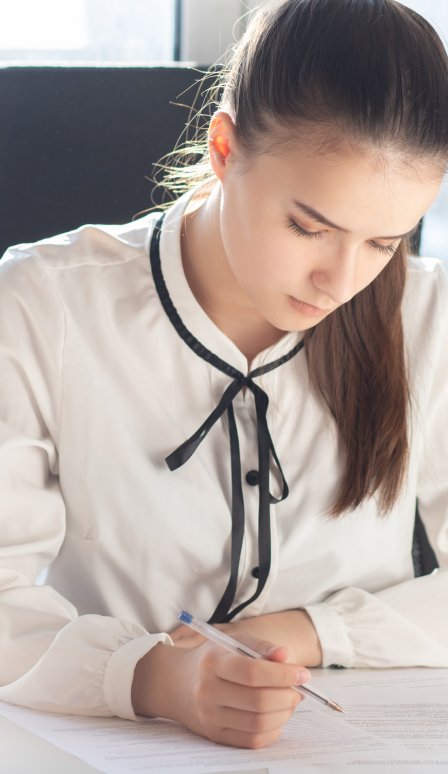 Getting a Divorce Without a Lawyer
Since attorneys in Minnesota charge between $260 and $330 an hour, this service can be prohibitively expensive for many. Obviously, a divorce without a lawyer will cost many times less. However, before coming to a DIY divorce, the spouses must have a Settlement Agreement and make sure that their divorce is uncontested.
In the case of significant assets for division, the presence of children where the couple cannot agree on custody, domestic violence, etc., it is necessary to have a lawyer.
If all of the above does not apply to spouses and they have agreements on all points, it is more profitable and efficient to have a do-it-yourself divorce. However, despite its quick and efficient process, selecting and filling out divorce forms can cause stress and confusion.
A couple can always turn to CompleteCase.com for help. Within two business days, it will help generate the necessary paperwork based on the details of a particular case. Also, the service offers detailed and straightforward instructions for filing out in every state, including Minnesota.