Steps for Divorce in Pennsylvania
The divorce process consists of several steps that the spouse should follow.
Grounds for Divorce
Pennsylvania allows both fault and no-fault grounds for divorce.
In a faulty divorce, one of the spouses accuses the other spouse of wrongdoing that destroyed the marriage. The petitioner must prove the respondent's misconduct in court using solid proof. The proof includes photographs, videos, letters, emails, voice messages, and witness statements.
Fault grounds in Pennsylvania are the following:
adultery
abandonment for at least one year
humiliating the innocent spouse in such a way that makes the marriage intolerable
bigamy
conviction of a crime and imprisonment for two or more years
cruelty, including domestic violence and abuse
Fault-based divorce in Pennsylvania drags out the divorce process and increases attorneys' fees. In addition, spouses must answer confusing and sometimes embarrassing questions in court and show all the family's dirty laundry to the public.
In a no-fault divorce, the spouses do not need to prove the partner's wrongdoing. They only need to point out that their marriage ended based on an irretrievable breakdown.
When couples file for a no-fault divorce, they can quickly get a final court decree. However, they should meet the requirements:
both spouses agree to a divorce
both spouses state that their marriage broke up due to irreconcilable differences
ninety days have passed since the filing
Initial Filing
For the initial filing, divorcing spouses need to prepare a Complaint accompanied by a Notice to Defend. Additional paperwork varies depending on the case specifics. The petitioner should file the original and two copies of the documents with the Prothonotary's Office.
Court Fees
When filing for divorce, the petitioner must pay filing fees. In Pennsylvania, filing fees vary by county. The average cost is between $200 and $300.
Serving a Spouse
The petitioner must notify the defendant within 30 days (if they live in Pennsylvania) or 90 days (if out of state) from the filing date.
A spouse can serve another spouse:
by mail with an Acceptance of Service form
by certified mail with a return receipt requested
by hiring a sheriff
by publication
Finalizing a Divorce
When partners file the required forms and meet all requirements, the court will set a final hearing. In an uncontested divorce, the court may sign the divorce decree at that hearing.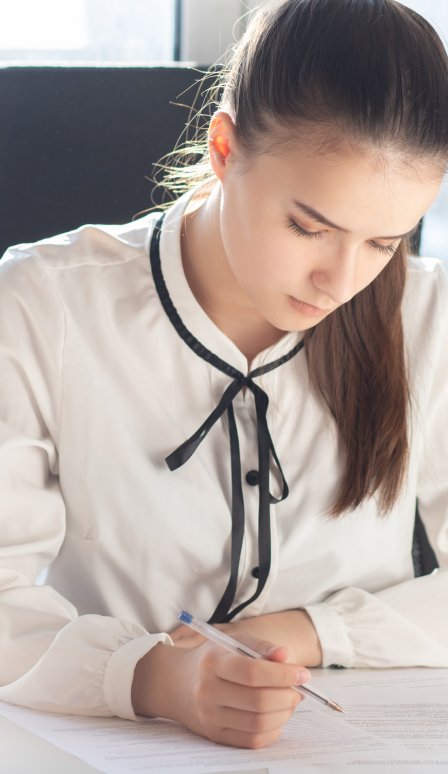 Getting a Divorce Without a Lawyer
A family lawyer organizes and manages the divorce and represents spouses' interests in court. Lawyers are responsible for collecting information, filling out paperwork, filing with the court, serving a spouse, and representing a client.
The attorneys in Pennsylvania charge an hourly fee for their services. The average attorney's hourly rate is $199 and $354. However, not every married couple can use the expensive services of an attorney.
With an uncontested and do-it-yourself (DIY) divorce, partners can save thousands of dollars in legal fees. They may not hire a lawyer if they:
not have significant family property and debts
resolved issues regarding the property division, child custody, and alimony
have the desire and time to conduct a divorce independently
For uncontested and DIY divorces, spouses can use supportive online tools such as CompleteCase.com. It will help them save money and quickly prepare the necessary papers. It also helps them avoid confusion with choosing and filling out forms.