Steps for Divorce in New Jersey
New Jersey divorce includes several key stages that a couple must complete.
Grounds for Divorce
New Jersey State Laws require any person who wants to separate from their spouse to indicate a reason for this action. They can choose one of nine reasons, also called grounds.
New Jersey courts allow divorce on either fault or no-fault grounds.
A no-fault option was introduced in 2007 and made it possible to end a marriage without publicly accusing any spouse of a marriage breakdown. Since then, the couples can choose the "irreconcilable differences" or "separation for 18 months" as no-fault reasons to end a marriage.
As a rule, spouses filing for a no-fault divorce resolve all disputes outside the court. They should discuss property division, child custody and support, alimony, and other issues. If both parties agree to the terms, they conclude a settlement agreement and file it with other papers.
The fault-based grounds are used for contested divorces. They include:
Adultery;
Willful desertion for 12 months;
Extreme cruelty (physical or mental);
Drug or alcohol addiction for 12 months;
Confinement to a mental health institution for 24 months;
Imprisonment for 18 months;
Deviant sexual behavior.
Initial Filing
Initial documents to file with the court include a Complaint about Divorce/Dissolution and an Attached Certification form, Certification of Insurance, and several other forms depending on the circumstances. If the filings are successful, the court will return a copy of the papers with the word "filed" and the docket number.
Court Fees
Before filing papers, the petitioner must pay the filing fees. The fee schedule may vary between counties. On average, the processing of documents costs $300. In addition, all couples with children must pay $25 for a parenting educational program.
Serving a Spouse
A filing spouse must tell the other party about the divorce proceedings no later than 4 months after filing divorce documents with the court. There are three ways to serve the other spouse:
personal service (with the help of a sheriff or a neutral third party);
by certified mail;
service by publication.
Finalizing a Divorce
The clerk will schedule a court hearing when all papers have been filed. It usually takes place within 30 days. The petitioner should also prepare a consent order form and bring it to the hearing. The judge will sign the divorce decree if all the issues are addressed and the documents are filled out correctly.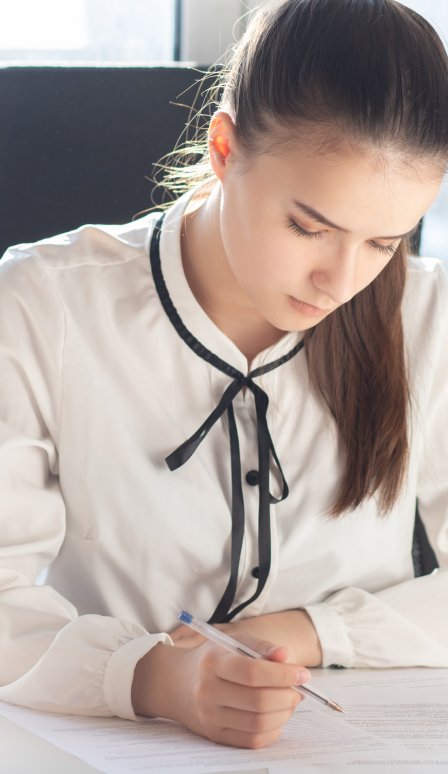 Getting a Divorce Without a Lawyer
Family law attorneys usually help divorcees with the paperwork, discovery process, filings with the court, and serving the other spouse. In addition, they represent their client in a family court.
However, lawyers' services are very costly. An average New Jersey attorney charges $200-$500 an hour, contributing to mounting divorce expenses. Luckily, not all couples need legal representation.
Uncontested cases where the spouses resolve their differences peacefully don't usually require a divorce lawyer. These couples may proceed without an attorney if they:
decided the issues of property division, children, and alimony;
want to save money on expensive legal services;
plan to maintain a civilized relationship after separation.
When the spouses do not hire attorneys, they have to take care of the paperwork and filing process independently. In other words, they go with a DIY method. It's usually more affordable than the traditional way but not always faster since not everyone is comfortable doing all the paperwork without help.
Couples with a DIY divorce can make document preparation much easier if they use the help of CompleteCase.com. This service will provide them with all the paperwork fast and stress-free.