Steps for Divorce in Washington
Filing for an uncontested divorce in Washington requires meeting certain conditions and following several steps.
Grounds for Divorce
Washington is a strictly no-fault state.
This means that the judge is not interested in knowing about the reasons that led to the court. The filing spouse, also known as the petitioner, can begin the divorce process by stating that the marriage has suffered an irretrievable breakdown with no chances of repairing it.
If the other spouse, also known as the respondent or defendant, denies damage to the marriage, the court may go several ways:
Forward the couple for counseling;
Request an opinion from a professional counselor;
Forward the couple's case to the family court.
The counseling process cannot last more than 60 days. If spouses return without reconciliation, the court is obliged to proceed with the case.
However, it is important to understand that the petitioner can state one's reasons for divorce. Factors such as cruelty toward a partner or children are definitely going to have some effect but such allegations will require solid proof.
Initial Filing
The initial filing process in Washington is rather straightforward. Everything begins when a petitioner files FL Divorce 201. This petition features some of the most important information regarding property, debts, spousal support, minor children etc.
Moreover, spouses can launch the process by signing and filing a joint petition FL All Family 119. If partners are filing jointly, they can skip the FL Divorce 200 Summons form.
Court Fees
The petitioner needs to pay appropriate filing fees when beginning the divorce process. The cost may vary from county to county but they range between somewhere $200 and $350.
However, if the petitioner is struggling in terms of finances, it is possible to request a waiver to file divorce forms for free.
Serving a Spouse
The petitioner has to properly serve papers to the respondent unless they signed a joint petition:
If the respondent signs FL All Family 117, it is possible to personally serve the papers;
Hire a private process server, sheriff, or an adult who has no interest in the case to deliver papers;
If the petitioner is not able to find and/or serve papers personally, they can request service by mail or notice in the local newspaper (this requires FL All Family 104 and 108 forms to be filed).
Finalizing a Divorce
To finalize the divorce, spouses have to exchange complete information about assets, liabilities, and finances. The divorce is finalized after the waiting period even if none of the parties attend a court hearing.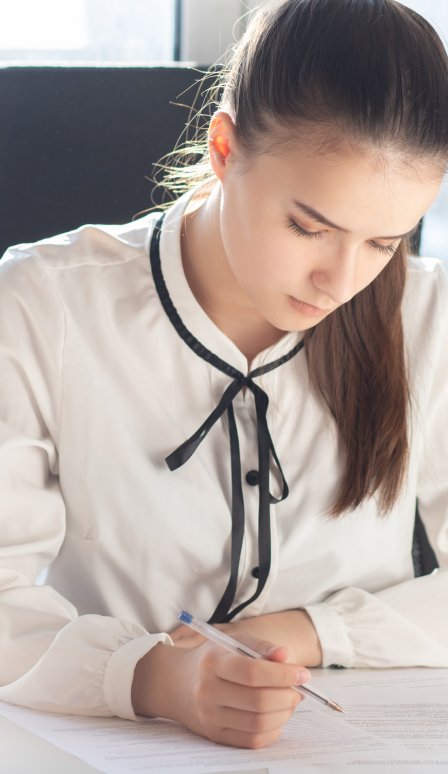 Getting a Divorce Without a Lawyer
A family law attorney is a professional whose job is to provide legal advice and represent spouses' interests in court. The major part of marriage's cost consists of the lawyers' fees. That is why many couples try to avoid using the services of a lawyer.
If partners are interested in an uncontested divorce, they can avoid the use of attorneys' services altogether thus saving thousands of dollars. A divorce becomes uncontested if partners can deal with important matters that include but are not limited to:
Child custody;
Child support;
Spousal support;
Property division;
Division of liabilities.
Spouses can also pursue the DIY divorce. This is a type of uncontested divorce that does not require help from a lawyer. It allows partners to fully control the divorce process from A to Z.
A DIY divorce is an excellent option for saving money but the preparation of the divorce forms without professional help can be an issue. However, CompleteCase.com effectively eliminates this problem and allows preparing papers in just several clicks of a mouse button.