Steps for Divorce in Michigan
To apply for divorce in Michigan, residents of this state should follow several significant steps.
Grounds for Divorce
Michigan belongs to a list of purely no-fault states, which means that there is no need to report specific marital misconduct committed by the other party in order to get divorced. In turn, divorce can be granted if:
there has been a breakdown in the marital relationship, and
the marriage cannot be preserved under any circumstances.
Even though these conditions seem complicated at first sight, they are actually not. Simply put, a judge will grant a divorce if the relationship is over and there's no chance to reconcile.
Initial Filing
For the initial submission, divorcing partners are required to prepare appropriate divorce papers and file them with the Circuit Court Clerk in the county where one of the spouses has resided for the past 10 days.
Couples seeking an uncontested divorce can use Michigan's streamlined procedure known as a "Summary Proceeding for Entry of Consent Judgment." As a result, they can skip some of the steps in the regular process of starting a divorce case (for example, there's no need to formally serve the other spouse with the divorce forms).
Court Fees
The amount of mandatory filing fees mainly depends on whether the couple has children. Spouses without children will have to pay $175 (it includes a $25 electronic system transaction fee) when filing divorce paperwork. Partners with children will be charged nearly $255-295 (this payment most often includes $80 for a custody and parenting time fee and $40 for a child support fee).
Serving a Spouse
Within 91 days after the date of filing, the plaintiff (a person initiating a divorce case) should inform the other party that legal action is taken against them. It can be done in one of the following ways:
By asking any person who is at least 18 years old and who is not a party to the divorce to serve the defendant personally
Through a process server or sheriff's deputy
By registered or certified mail along with a return receipt request
Finalizing a Divorce
To finalize a divorce, spouses will have to attend a court hearing. During this hearing, the judge will review the paperwork to make sure it is fair and satisfies the expectations of both parties. If yes, the judge will sign a final divorce judgment, thereby terminating the marriage officially.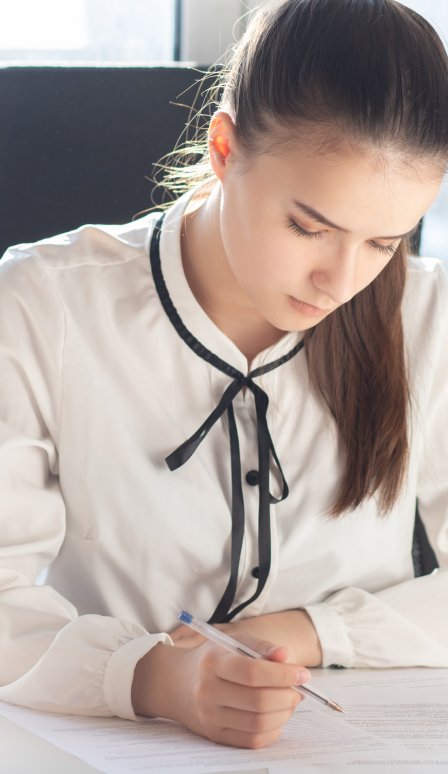 Getting a Divorce Without a Lawyer
With the help of a divorce law attorney, Michigan residents can negotiate a divorce settlement regarding marital estate and child-related issues. In total, average costs for Michigan divorce lawyers are $9,000 to $12,000, which is a substantial financial loss for most divorcing couples in the state.
Therefore, to save a vast amount of money and time, spouses going through an amicable route can get divorced without legal assistance. A do-it-yourself (DIY) divorce can be a perfect option for people who:
Have reached a full agreement on all divorce-related issues, including property division, spousal support, child custody, and so on;
Have agreed to deal with the divorce process on their own.
Plus, to simplify the whole process of terminating a marriage in Michigan, people living in this state can use online divorce services provided by CompleteCase.com as a part of a DIY divorce. Accordingly, instead of researching the state's law and gathering the documentation to prepare divorce forms, soon-to-be-ex spouses can focus on other aspects of their lives.